Custom Made Wine Cellar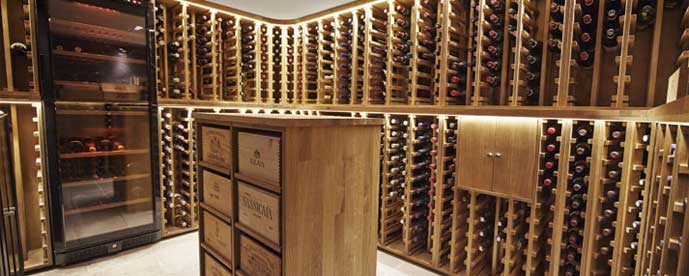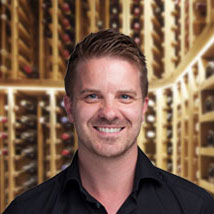 Hi! I'm Morten, and I'm a wine decor consultant at Wineandbarrels. I would be happy to draw you a free and unbinding design for your wine setup. Request a free design proposal.
»Morten - Wine decor consultant
Bespoke solution
If you would like a comprehensive solution where you entrust the entire project to us, we are ready to help. We collaborate with some of the most talented designers and craftspeople in the business.
Together with them, we offer interior design proposals, installation of wine racks adapted to your individual needs, cooling systems for your wine room, lighting systems and much more. In short, we take care of it all!
Free design proposal
You are welcome to request a free and unbinding design proporsal. Just fill out our contact form. To give us the best foundation, we recommend you to enter your room's dimensions and which kind of wine racks you are interested in.
Our specialty - the storage of wine
We have a lot of experience with furniture for the storage of wine which can be used both in private homes and in restaurants, hotels, cafes, wine-shops and other places. Browse through our idea pages to find inspiration and see how others have decorated their wine cellar, and see examples of our decor and design achievements
Get a free proposal
Our wine decor consultants would be happy to draw a free and unbinding design proposal for your wine storage.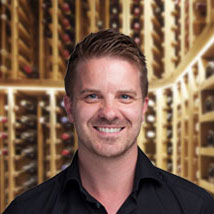 Morten Olsen
Wine decor consultant
With our online tool for interior design, you have the power to fit out your new wine cellar or wine room. The online tool is very easy and simple to use. Everything takes place online in your browser and you do not need to install anything on your computer. The design tool opens in a new window and only requires that you have Flash installed.

Try our free online wine interior design tool (requires Flash)
How to begin
You start by entering the dimensions of the room. Select whether you want to have one wall, 2, 3 or 4 walls. If, for example, only 3 walls are to be furnished with wine racks, then simply enter the dimensions of the 4th wall as 0 cm. You can then choose to change the color / type of floor and wall, so that you can find something similar to what you have or want to have in your wine cellar.
Drag-and-drop
Choose the wine rack series you will use in the lower left corner, and then just drag the modules you have chosen for your design onto the page. To undo a choice, simply mark the wine rack and click on trash to the right. Please be aware that when you place a wine rack in a corner, it will cast a shadow onto the corner of the adjoining wall. This will tell you how much it fills in depth and how much space it takes from the next wall. Then start with the next wine rack where the shadow ends.
Save as PDF
When you are finished placing your wine racks, you have the option of saving the image as a PDF file. You can also place your design in the shopping cart and order. Here you can see the total price including delivery, if necessary.