Caverack inspiration
Get inspired by our customers Wine Cellar solutions
The exclusive wine racks from Caverack are available in several types of wood and can be combined in every imaginable way.
Below you will find inspirational photos from several of our customers. See, for example, the pictures from 'the Future Home' built by Eurodan Houses in Denmark, which has designed a modern wine room with Caverack in oak. Also, get inpired by our Swedish customer who has installed Caverack in burnt pine and combined it with the modern New Yorker door.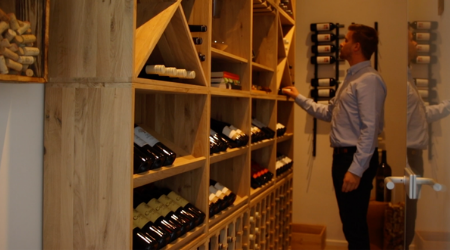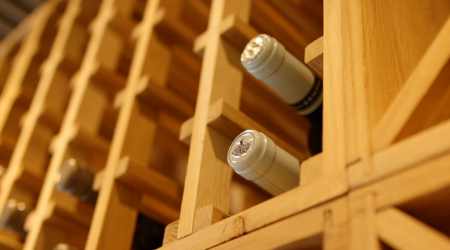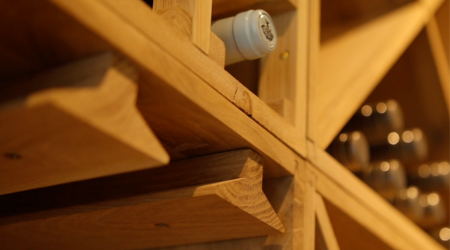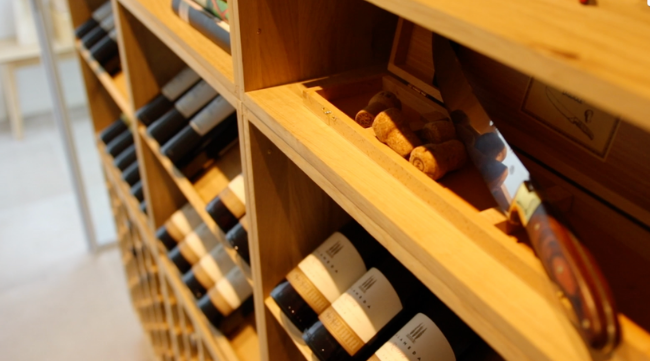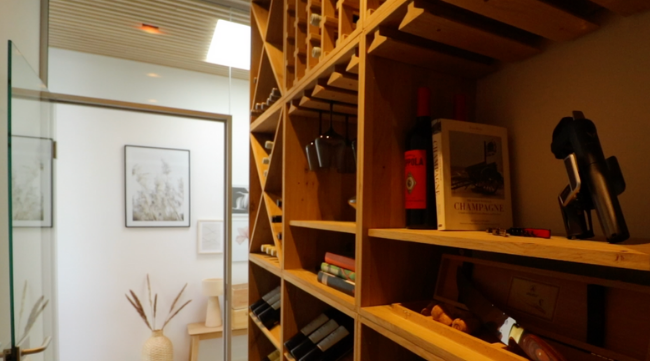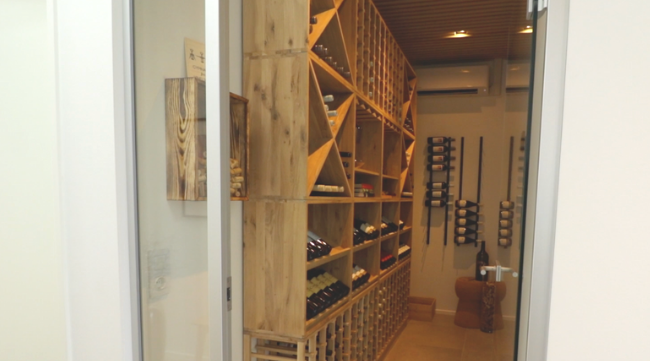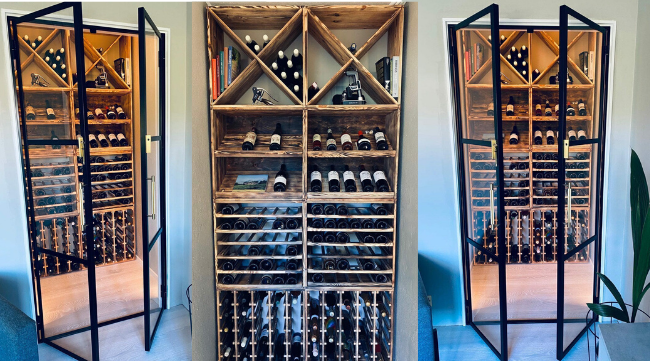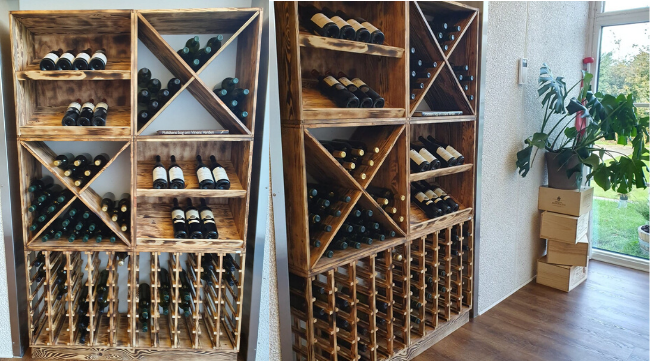 Robust and inexpensive wine racks
The Caverack wine racks are among the most robust and stable designs available for wine storing if the desired material of your wine rack is wood.
The square shaped bottle racks, all of which measure 60x60 cm and 30 cm in depth, are inexpensive and they make designing your wine cellar incredibly easy.
All you have to do is rack them up on top of each other. The boards and strips are 1,5 cm thick and therefore quite solid.
The design exudes quality, it is classic and with a look that never goes out of fashion.
Very stable
As long as your floor is at level, you can stack the square modules on top of each other. In our shop, we have had no problems mounting four elements to build a bookcase with a total height of 240 cm. without assembling the individual elements further. See how it looks in the picture here.
However, we still recommend that it is a good idea to anchor the shelves in the wall and attach the individual modules with glue and screws for safety's sake, when you build a wine rack that tall.
The point is simply to illustrate that Caverack is among the most robust wine racks in our range.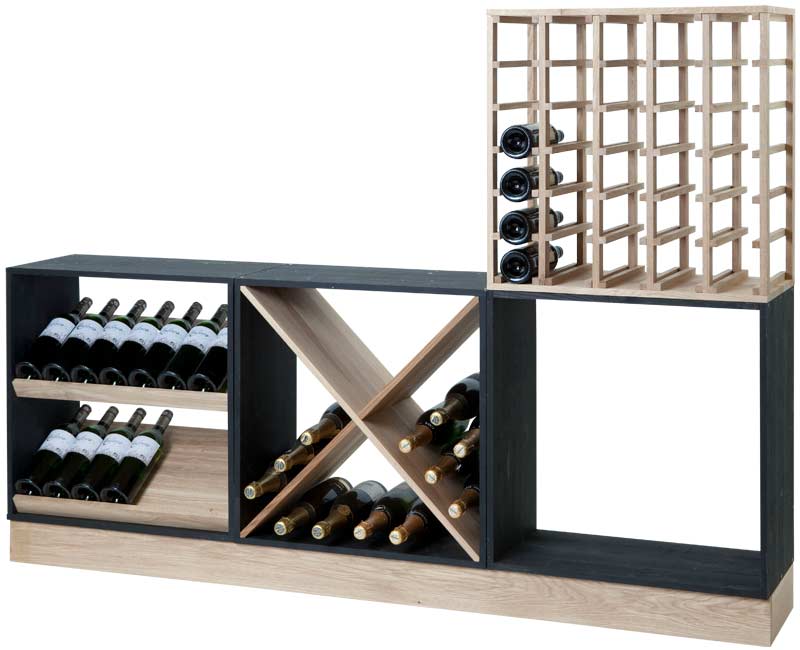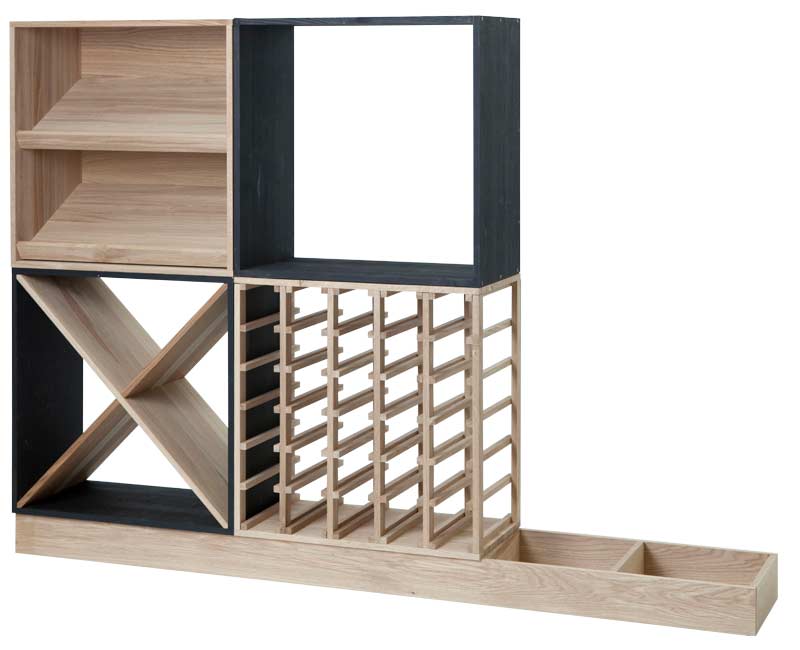 A piece of furniture
The combinations are numerous when setting up Caverack wine racks. For example several racks can also be assembled as a freestanding piece of furniture with for instance a tabletop. Now you have a tabletop to stand around while tasting your wines. Actually, the entire construction is even more stable by getting a board mounted on top.
Two modules on top of each other will easily become like a bar counter at a perfect height of 120 cm. You have basically built an entirely new piece furniture in itself. Here you can host tastings or you can put bottles with much sediment in an upright position so they are ready for future tasting.
This is just a quick example of how you can use these Caverack wine racks. Surely you can come up with lots of ways to design your own room with wine racks from Caverack.
Assembled wine racks
All Caverack modules are delivered fully assembled, so the only thing you need to do is combine them to fit well into your wine room. However, the sockets are delivered unassembled, but with the use of a good screwdriver they are assembled in no time.
If you want to refine the details a bit further, you can treat the raw pine modules with oil. This will highlight the grain and texture of the wood as well as protect the wood from dirt, water and drying out.
Choose your favorite wood
Caverack wine racks are produced in four different variants. The two types of wood used in the shelves are pine and oak respectively. Below you can see from left to right: Pine wood, Burnt Pine wood, Oak wood and Black Painted Pine wood with untreated oak.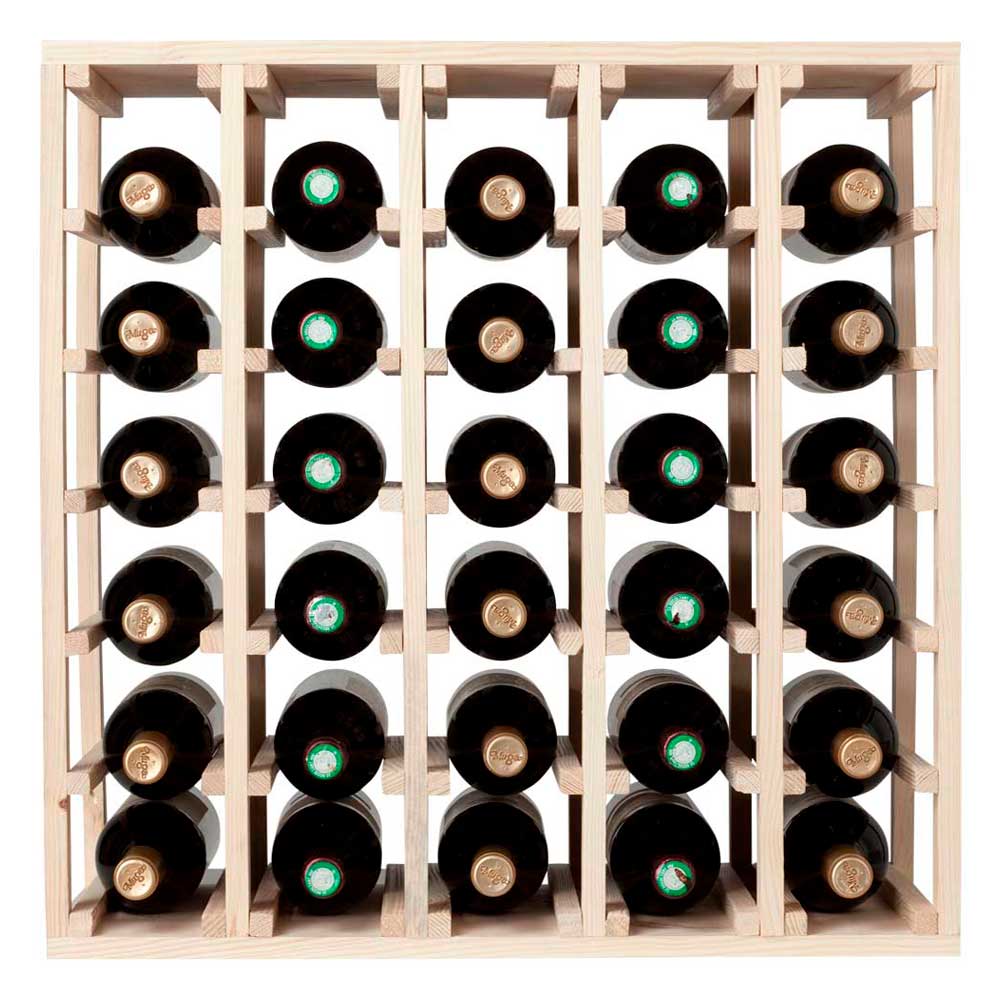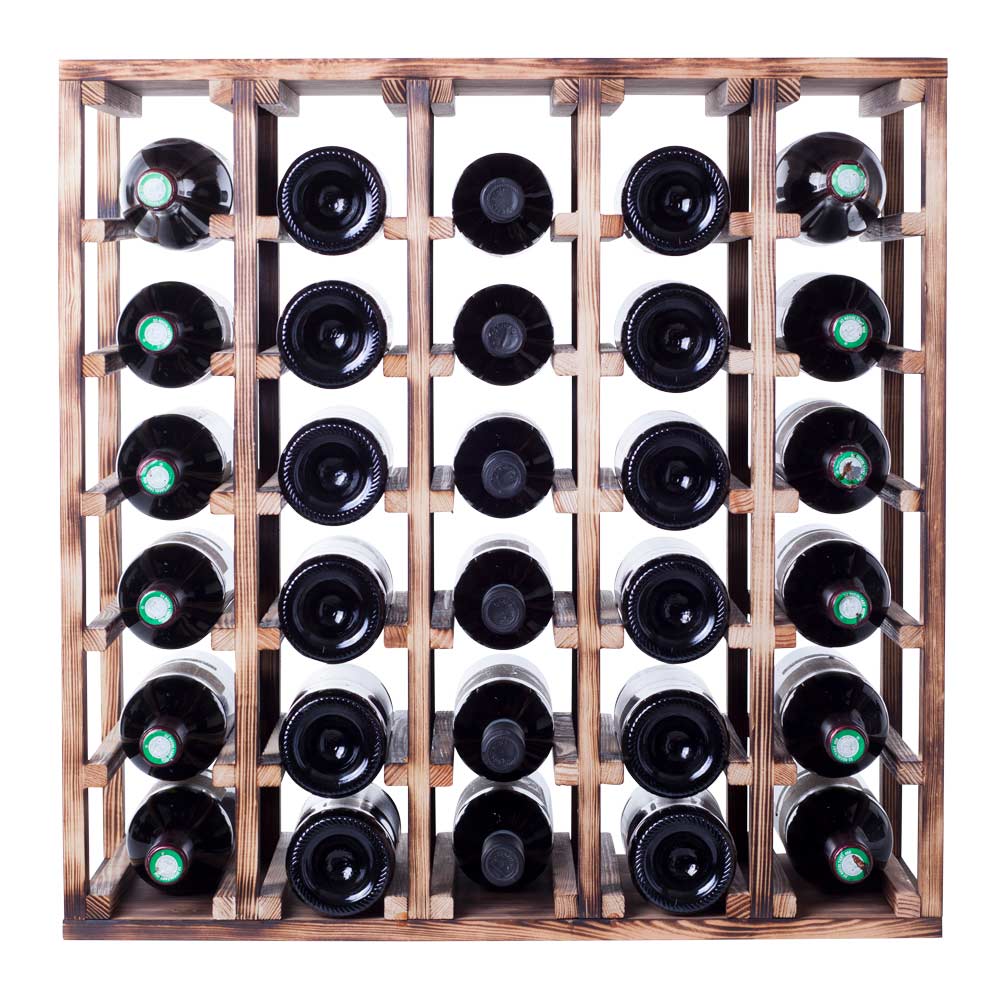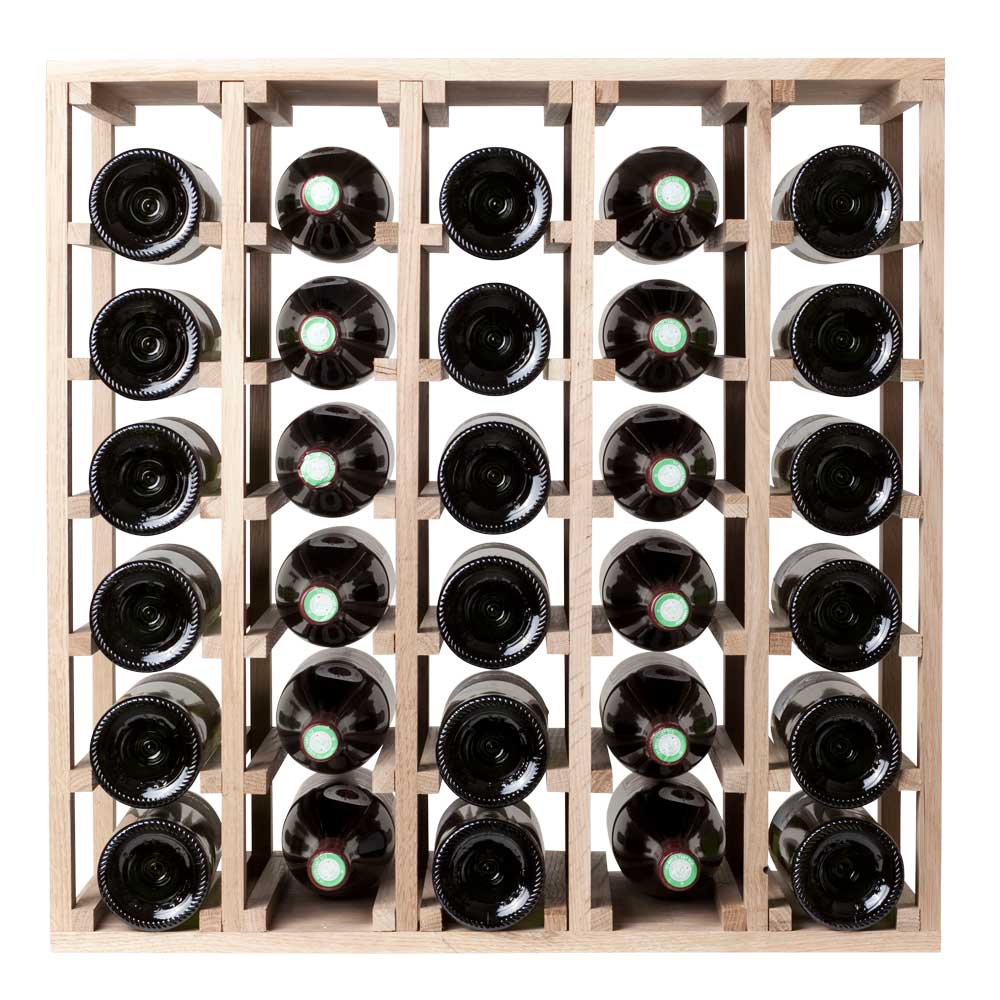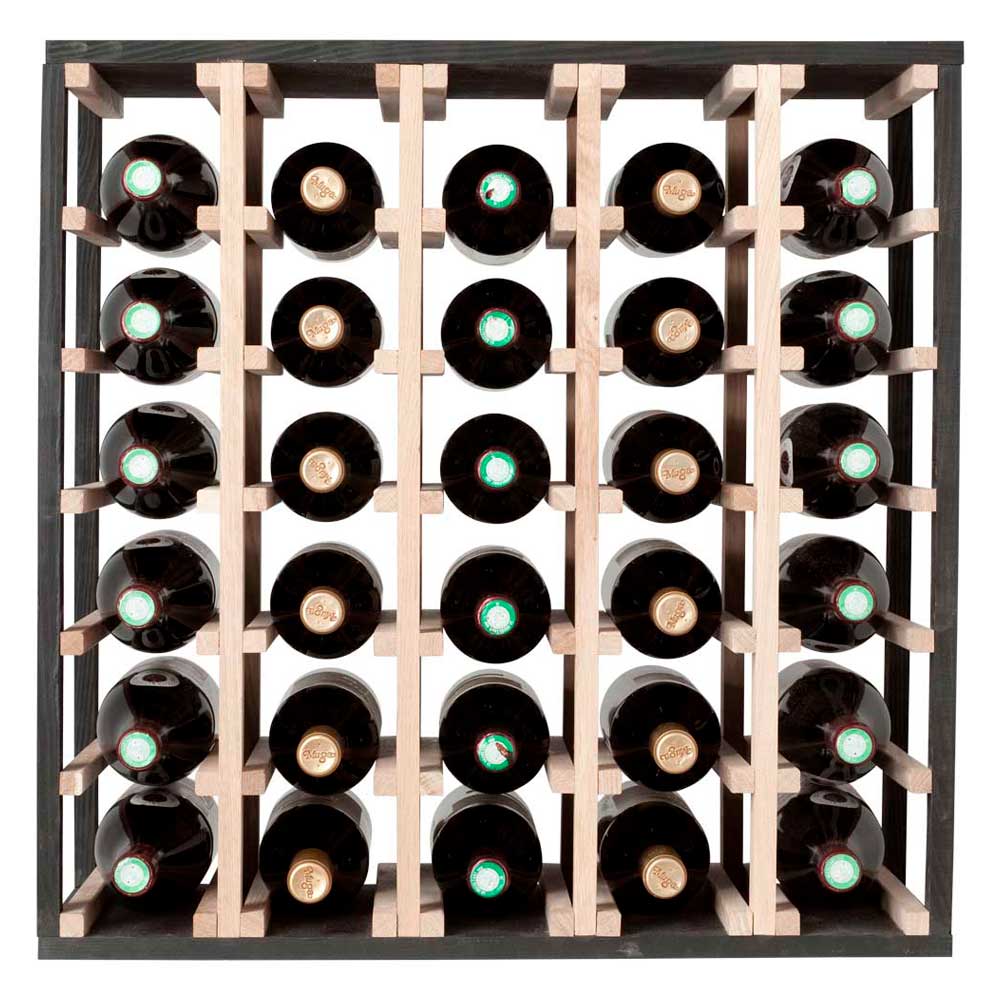 Select your favorite modules
Caverack wine racks are produced in 8 different modules. Each module has different bottle capacities and expressions which give a completely unique design when combined.
Examples of designs
The wine racks from Caverack can be combined in many ways. Most modules come in a standard width of 60 cm. and can be combined in a sea of different set-up options.
Design tool
Do not forget that you can use our unique online layout tool on this website.
The tool has a lot of our racks and wine coolers so you can build ahead while the exact measurements are given in the drawing.
It is such a clever device that we are still a little amazed over it.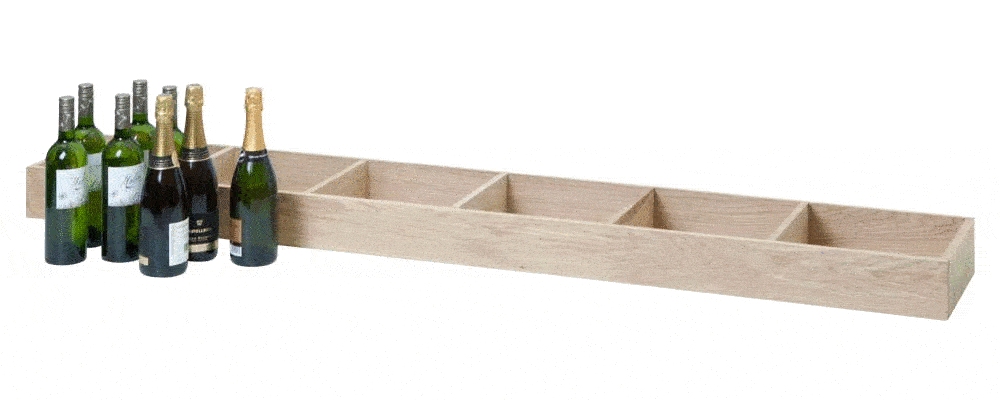 Bespoke solution
If you would like a comprehensive solution where you entrust the entire project to us, we are ready to help. We collaborate with some of the most talented designers and craftspeople in the business.
Together with them, we offer interior design proposals, installation of wine racks adapted to your individual needs, cooling systems for your wine room, lighting systems and much more. In short, we take care of it all!
Free design proposal
You are welcome to request a free and unbinding design proporsal. Just fill out our contact form. To give us the best foundation, we recommend you to enter your room's dimensions and which kind of wine racks you are interested in.